------------
Introduction
---------------------------------------------
* ETA have 20 years SMT experience.
* Overseas engineer can go to your factory to installation and training for free.
* ETA will provide SMT technical consultation at any time.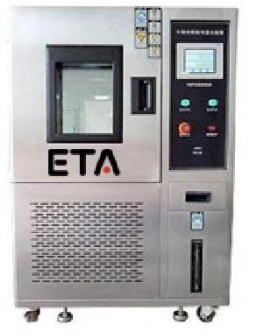 ETA Constant Temperature and Humidity Test Chamber is used to test the performance of materials in various environments. It provides a simulated environment for testing the heat resistance, cold resistance, dry resistance and humidity resistance of materials.
Suitable for electronics, electrical appliances, communications, instrumentation, vehicles, plastic products, metals, food, chemistry, building materials, medical, aerospace products, scientific research and other industries.
Features:
1, New appearance design, and the use of special handles, easy to operate, safe and reliable.
2,Windows: Large observation window, fluorescent lamp keeps the box bright, and use the embedded glass in the heating body to observe the condition of the test box clearly at any time.
3,Humidification system: Pure water two-stage filtration system is used for humidification, which can avoid the influence of pipeline blockage caused by long-term use and improve safety. Simple automatic water supply device: The water supply tank is placed at the lower part of the right rear of the test box, which is convenient for supplementary water supply (capacity is about 20L).
4,Cooling system: Compressor circulating system adopts French brand, which can effectively remove lubricant between condensation tube and capillary tube and adopt environmentally friendly coal chiller in the whole series.
5,Control mode: PLC automatically adjusts the working condition of the refrigerator according to the test conditions.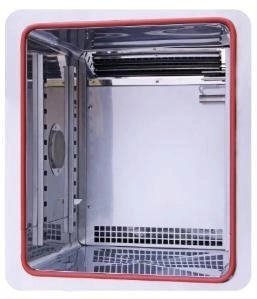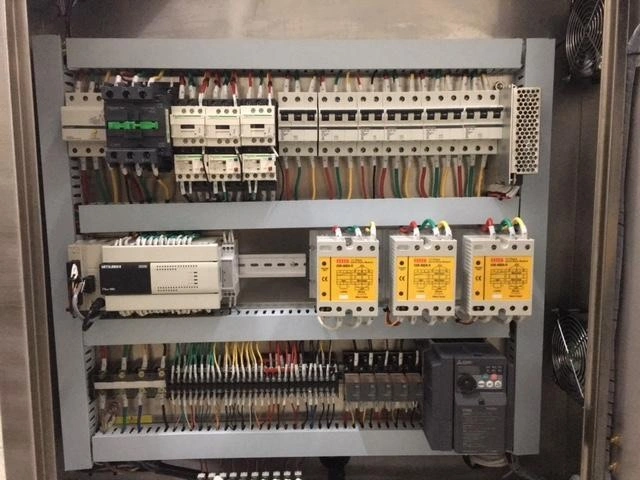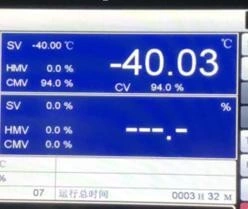 Test box Control box Temperature control
------------Our Company-------------------------------------------
ETA is the leading manufacturer for smt machines and solution with 24 years' experience in China. And we are aslo the only Chinese SMT supplier for Huawei factory in China.

Successful Experience:
Eta's customer in 35 countries around the world
1.We have been helping customers to build a lot of new factories around the world.
2.Training more than 500 experts and technician for customers.
3.Became the most reliable Chinese partner for you.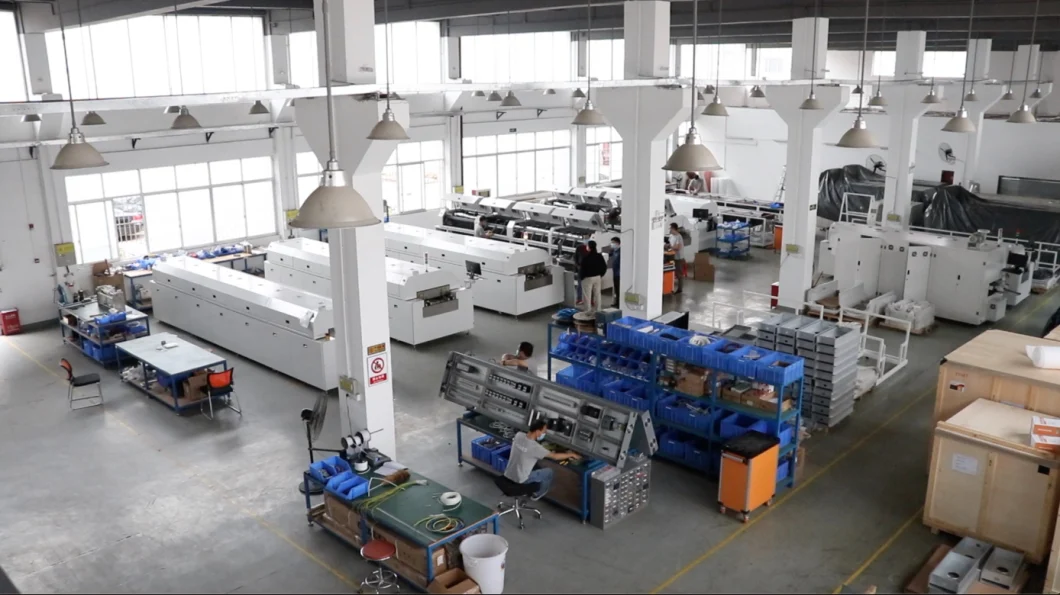 ------------Our Services--------------------------------------------
For SMT factory setup,we can do for you:
1. We provide fulL SMT solution for you
2. We provide core technology with our equipments
3. We provide the most professional tech service
4. We have wealthy experience on SMT factory setup
5. We can solve any question about SMT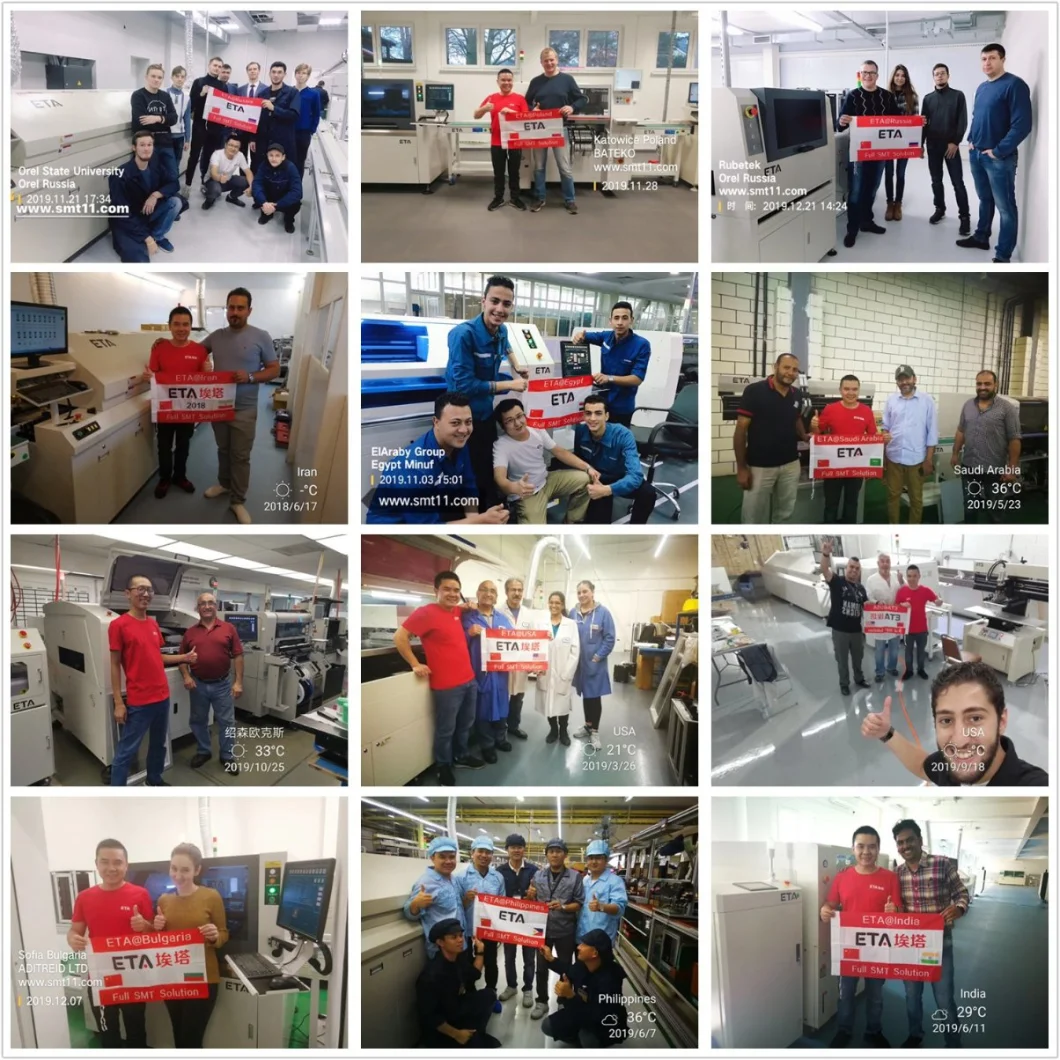 ------------Certifications--------------------------------------------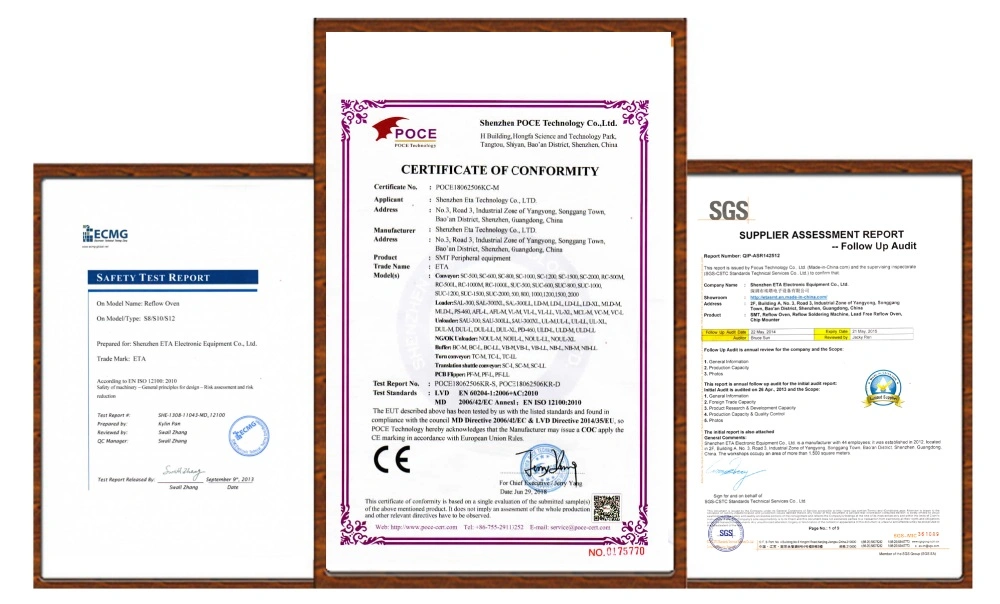 ------------Packing and Delivery-------------------------------------
Packing Method:
Standard wooden package

Shipping Way:
1. By air, for sample and small package,international express like DHL, UPS, EMS...
2. By sea, for large package and quantity;
3. Other ways as customer requested.

Delivery Time:
35 Days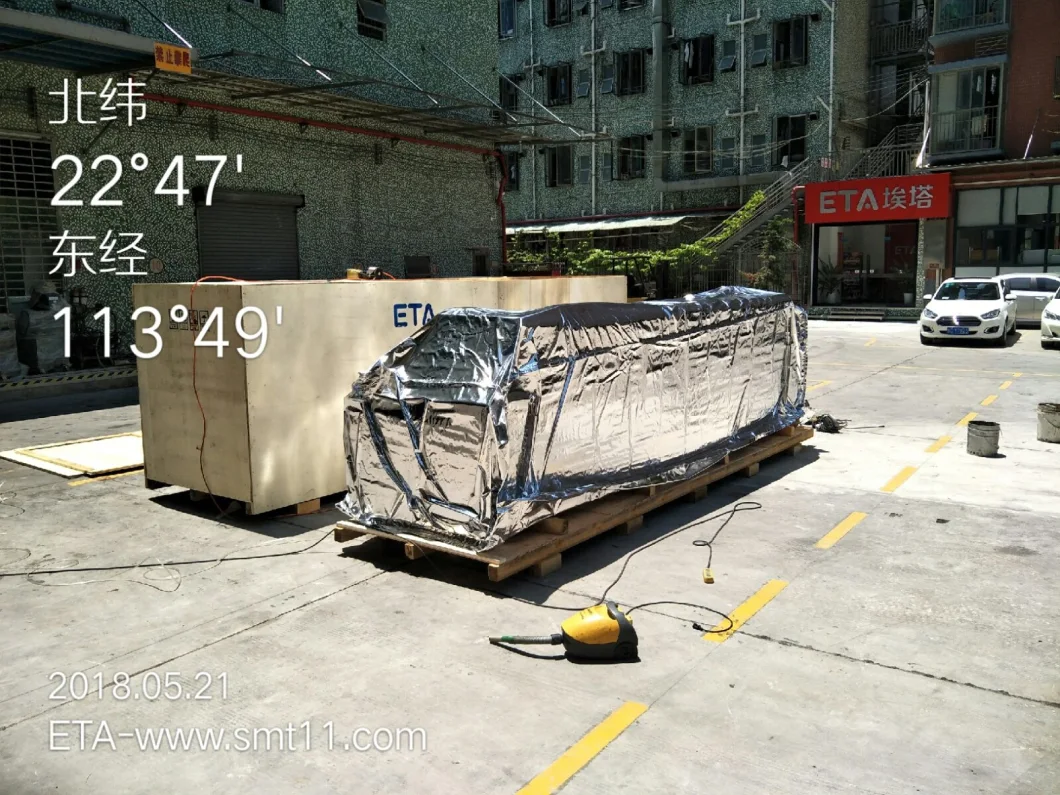 ------------FAQ----------------------------------------------------
Q: What we can do for you?
A: Total SMT Machines and Solution, professional Technical Support and Service.
Q:Are you a trade company or a manufacturer?
A: OEM & ODM service are available.

Q: What is your delivery date?
A: The delivery date is about 35 days after receipt of payment.

Q: What is your payment terms?
A: 30% deposit in advance and 70% balance before shipment.

Q: What your main customers?
A: Huawei,Foxconn,Vtech,Sumida,Kemet,Vishay, ,Canon.